We accept U.S. Postal Money Orders onlv to be made payable to: FCRJ with the inmate's name on the memo line.
Money orders may be dropped off 24 hours a day using the drop box located by our lobby doors or be mailed to:
Inmate's Name
C/O Franklin County Regional Jail
P.O. Box 4068
Frankfort, Ky. 40604-4068
No one will be allowed entry into our lobby
Money can also be deposited at jailatm.com
Any money placed on an inmate's account may be used to satisfy outstanding debts.
Maximum amount an inmate can have on their account is $300.00. Anything beyond that amount is at the discretion of the Jailer.
FUNDING AN INMATES ACCOUNT:
• You may mail a United States Postal Money Order to the Franklin County Regional Jail P.O. Box 4068 Frankfort KY 40601. (The only money order we will accept). These are only accepted Monday through Friday between 0800am and 4:30pm. Make sure the inmates name is legible on the envelope or it will be returned to the sender.
There is an ATM machine in the lobby that accepts cash, Visa, or MasterCard. Or you may go to www.jailatm.com and fund an inmate's account. (This sometimes takes longer to post to an inmate's account.)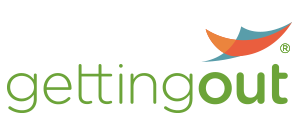 Funds Tablet options for messaging, per minute media use, education programs (in house studies & classroom programs)

And

  legacy Lockdown kiosk for inmate funded phone calls & weekly commissary or other inmate items at the Facility; or their Jail.atm web deposit feature.

PLEASE NOTE
Deposit fees apply to Both Kiosk Deposit options and Vendor Credit Cards -please READ each Deposit menu to understand fee schedule applied to Friends & Family deposits.
Deposits are not TRANSFERABLE so the Depositor must understand the Inmate's needs for either Tablets or other Facility options
Make sure you as the Depositor understand the limitations of Refunds on discharge or release from FCRJ, as the Facility is not responsible for any refunds related to Getting Out now/GTL applications;
FEES:
Per Diem: Each inmate that is classified as a county inmate is subject to the facility daily housing fee of $2.00 which is automatically billed every night at midnight.

Booking Fee: There is an administrative booking fee which is $35.00. This fee is not to be mistaken with the $30.00 court bond filing fee. This is a one- time fee per incarceration and for county inmates only.

Keep in mind that each deposit made to an inmates account is subject to %50 of the deposit satisfying inmate debt if any.